Monday, 27 March 2006, 9:52 am
Tags:
Off to Canada once again. In some funny way these weeks up north are like a vacation. Taping 15 shows in four days is grueling, easily the hardest work of the month, but because I have to focus on that and nothing else it means I can leave behind mundane worries about doing the taxes, catching up on podcasts, returning phone calls, and all the normal cacophony of day-to-day living down here. I even put a message on my office phone saying "I'm out of the country so I won't be able to return your call until next week." Of course my phone works just fine in Canada, but the words "out of the country" are like a magical talisman. No one expects a call back when you're "out of the country." I might as well be staying in a yurt in Outer Mongolia.
Saturday, 25 March 2006, 8:01 pm
Tags: Leoville
I love Drupal as a content managment system, but the default themes it comes with are pretty staid. TWiT.tv – which runs Drupal – is currently based on the Push Button theme that ships with Drupal. Creating a theme from scratch is no mean feat, which is why I've hired Lullabot to do the coding on Arktyp's design for the new TWiT.tv. I could never have done it myself.
I had planned to get Drupal installed here with a plain generic template and then update the site to match Leoville.com and Leo.am. But then I found this template, meta theme, from Ken Collins. I installed it as a placeholder, but it's so slick I decided to keep it. The theme has some really neat non-obvious features like a gorgeous photo album template and a wild syntax colored code block format which is great for programmers. I'll probably fiddle with it a bit — the font size is a little too tiny for my taste, and I'm not crazy about the funny little right quote things next to all the links — but it's pretty gorgeous, and it turns out to be totally valid XHTML and CSS.
Drupal represents my fifth blogging engine. I started with Noah Grey's Grey Matter in 2001, moved to Movable Type when that program was still in beta, followed Ben and Mena to Typepad, then used Expression Engine for a couple of years. I've been using Drupal for a year at TWiT.tv and have come to think of it as the premiere content management system due to its super clean code base and very extensive third party module support.
Migrating six hundred entries and thousands of comments from system to system hasn't been easy. Expression Engine to Drupal offered the most tricky conversion even though both use MySQL for the data. Fortunately I found an excellent script by Tarek which worked pretty much out of the box.
So here we are. A new content management system, new incentive to keep posting here, and some neat new features like forums, polling, and a photo gallery. I hope you like the look of the new place and you'll make yourself at home.
I'm hoping to write a script to migrate the Expression Engine user database over here, but until I do you'll have to register to post comments. Sorry to have to do that but it's the only effective way to prevent blog spam.
Let me know what you think! And thanks for visiting.

Thursday, 23 March 2006, 7:41 pm
Tags:

Alva and Fender

Originally uploaded by Leo Laporte.

Henry's new board!



Thursday, 23 March 2006, 9:14 am
Tags: Blogging
I'm getting hooked on these Web 2.0 sites – maybe it's because of Inside the Net – but I can't stop subscribing to new AJAXy utility sites. I now use:
and my newest heartthrob – Remember the Milk for to-do lists. You can email items to yourself, subscribe to your list from iCal, create a To-Do RSS feed for consumption anywhere, send reminders to your email and cell phone, and on and on. The keystroke commands alone are worth the price of entry.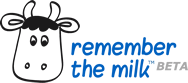 Sites like these have turned a light on for me about the power of RSS lately – it's much more than news aggregation and podcasts – it's a universal data format. Everything, including cell phones, should be RSS aware. I apologize to Chris Pirillo and others like him for being so slow to board this cluetrain.
My only concern about RTM is that it's free and there are no ads. How are these people supporting themselves? Who do they think they are, podcasters?
Technorati Tags: Links, Web 2.0
Wednesday, 22 March 2006, 4:26 pm
Tags: SDA, Windows
I just erased all the WAV files on my main editing system – including two FLOSS episodes ready to roll out the door.
OK this is operator error and it could happen on any operating system, but… it was too damn easy in Windows. I suppose it's my karma for trying to produce an Open Source podcast using Windows.
I'm writing this while running ActiveUNDELETE and praying. It all started when a shiny new 2GB mini-SD card arrived for my T-Mobile SDA SmartPhone. My plan: put podcasts on the thing so I could listen just about anywhere. I guess I'm a little spoiled by iTunes and the iPod (despite Apple's appalling anti-competitive DRM). Getting podcasts on a Windows Media device is just ridiculously complex.
Step one: install Active Desktop.
Step two: install podcatcher client that can use Windows Media Player for synching (still trying out different solutions there. Man I miss iPodderX.)
Step three: configure Windows Media Player for synching media
Step four: search hard drive for tunes
And here's where mistake #1 happened – I let WMP check the entire drive for media files. Actually mistake #1 was using my audio editing machine for this. I have, in the past, been careful about keeping stuff off that computer so it's just Adobe Audition, FTP programs, and podcast files. But I got lazy. So now Windows Media player has everything, but everything, in its playlist.
Yikes! WMP is trying to copy everything to my phone. I don't want every copy of TWiT on my phone. So I press stop synch. A bunch of times. It sorta stops. Then starts up again. Windows really really wants to synch all this stuff to my phone. So I delete the playlist in Windows Media Player.
You know that box that says "Delete the entries in the playlist or actually delete the files?" Can you guess which one I clicked? Within seconds 1000s of megabytes of precious podcasts and podcasts as yet unborn disappeared. And they didn't go into the trash. They disappear entirely. And I didn't notice until the next day when I sat down to edit.
I admit I acted in haste. But it was way too easy. An operating system should make it easy to do the things you want to do (like copy podcasts to your phone) and hard to do the things you can't reverse (like entirely delete all audio from your PC). Microsoft has this completely backwards. No wonder Vista isn't coming out until 2007.

Tuesday, 21 March 2006, 4:51 pm
Tags: TWiT
From cameraphone to ShoZu to Drupal. So there.



Expression Engine (my former CMS) had built-in moblogging — that is uploading from a camera phone. But I think that with ShoZu and Flickr I can get some of the same functionality, although not automatically.
ShoZu installs on the camera phone and automatically uploads to my Flickr account. Then I can use the Flickr "Blog This" button to create a blog entry that interfaces to Drupal via the Metaweblog API.
If you're looking at a glass of ice water illuminated by one of Woz's green lasers… it worked!



Tuesday, 21 March 2006, 8:55 am
Tags:
As you've probably noticed I've moved the blog software over to Drupal. That's the content management system I'm using for TWiT.tv and I wanted to standardize on it and PMwiki for all my sites. Plus it's a really excellent blogging engine and it works beautifully with Ecto my favorite blogging client (I'm using it right now).
Next step, applying the new design from Leoville.com and the KFI show notes – that should be fairly easy.
The TWiT redesign is moving along, too. Ted, Jeff, and Matt at Lullabot are working very quickly to integrate the design into Drupal. We're on target for an April 1 launch. Stay tuned!
Technorati Tags: Leoville, LOL, redesign, TWiT

If the video does not display properly
click here to upgrade to Flash 8